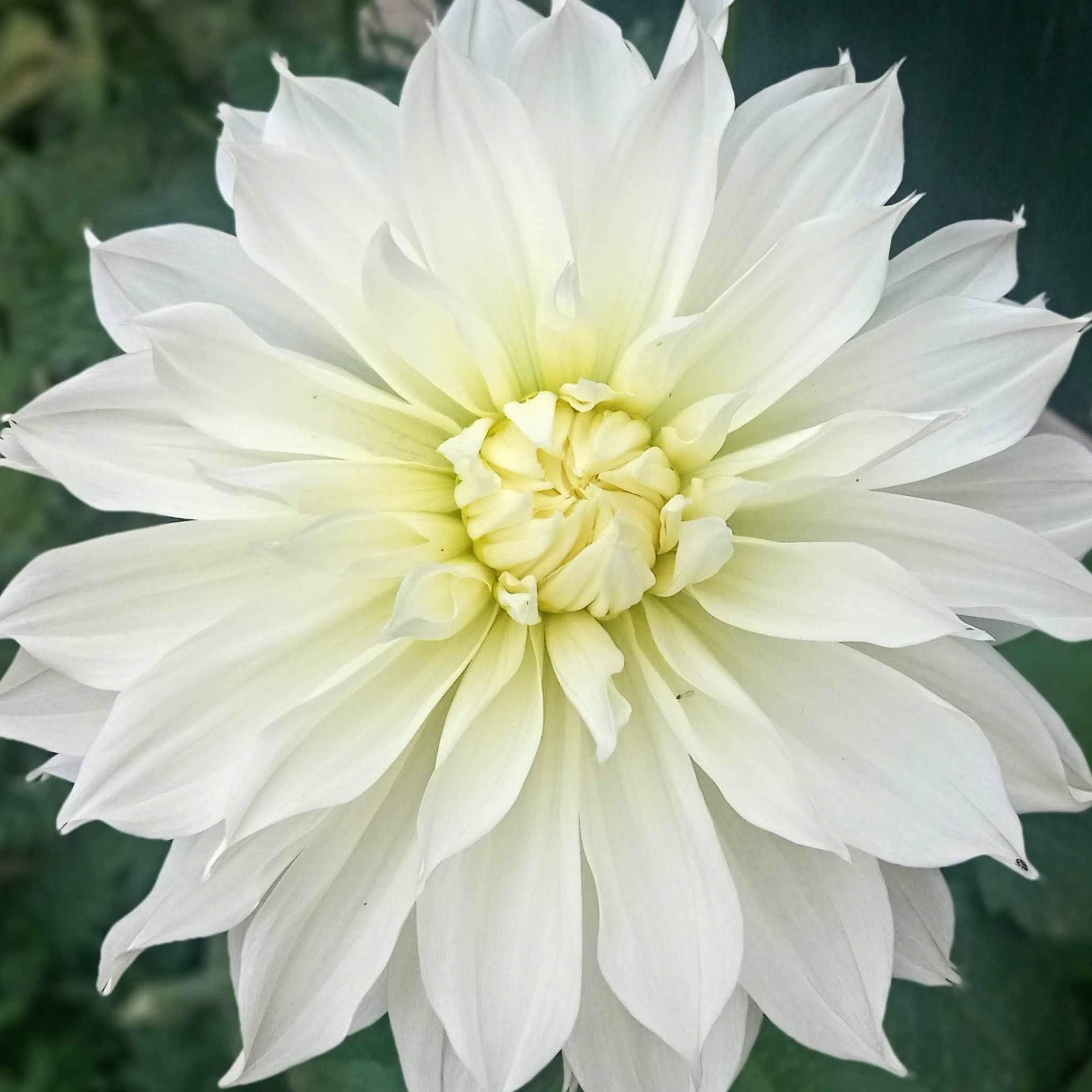 Things are blooming over here!
Each Friday since last August (so, a whole entire year of my life, in case you missed that), I've tried to protect a couple hours to dive into the Alice-through-the-looking-glass world of music production. Eek! Scary. I mean, I have a four-year degree in classical music, but this is a whole. new. world. It even has its own language, words like "automation", "compressors", "parameters", "pan" (not the frying kind!), and "bus" (not the school kind!), just to name a few! I've encountered bizarre new "instruments" with names like Stratosphere and Pipe Ambience, and deciphered the mysterious codes of DAW, EQ, MIDI, and FX. I even learned how to write and arrange a five-part string ensemble all. by. myself, complete with manually automated dynamics and expression for each individual instrument -- did you know you make a separate track for each different type of articulation? 
Mindblowing. 
I have so much more to learn. It's taken me a whole year's worth of Friday mornings just to dip my toes in. (Let's just say, I am not a techie/technologically oriented/tech savvy individual.) The process of creating an entire sonic landscape has never appealed to me. I was more than happy to leave all that to the experts (like @orangestudios_nz who recorded my second record) and just focus on writing songs. That is, until I moved to a remote Central Asian village and still found myself with a keen desire to share the beauty and truth I was discovering -- and then last year, when Covid entered the picture, the chances of traveling somewhere to record became even more remote. 
As songs began to pile up in a folder on my computer, my frustration grew. How could they ever find their way out into the wild? Enter @vonnewcomb, with a gracious online coaching offer (to which I agreed with great trepidation), and my sessions with him finally opened a door into this crazy music production world, behind the glass. 
The first song I chose to work on is this beautiful prayer by Teresa of Avila:
Let nothing disturb you, nothing upset you.
Everything changes, God alone stays the same. 
With patience, all things are possible.
In God you lack nothing. 
God alone is enough.
Back in 2016, I set this prayer to music to help my own heart internalize the truth Teresa expresses so honestly and succinctly. We were living in New Zealand at the time, while our little girl battled leukemia. Every day felt like a year. Our beloved Christchurch was still doggedly rebuilding from the terrible earthquakes of 2010 and 2011. We were grieving, heavy-hearted, freshly aware of the brokenness of the world. 
I wrote the verses for this song from a place of deep personal pain, searching for hope as a promise for my own heart. I did mix and master a version of the whole thing myself (woot!), but in the end I chose to release Von's version -- it definitely makes a difference, having 25+ years of experience! 
"Enough", my first ever self-produced single, drops September 3! (Toot horn, throw confetti!)
Here's what I'm inviting you to think about, in these next two weeks before the song drops:
When we are not enough, God is.
When we can't go on, God can. 
God is always, always enough.