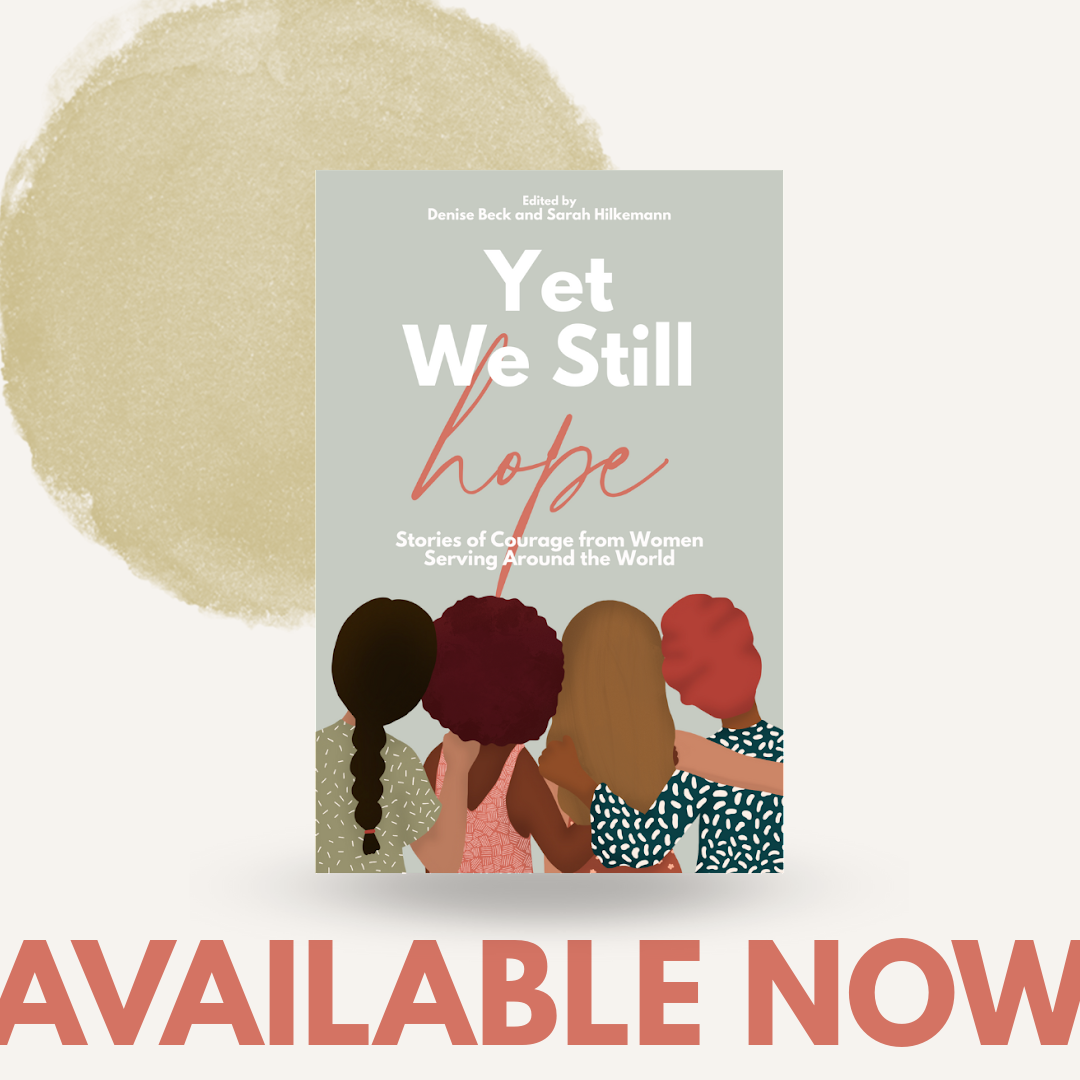 Just hopping on here this first week of Advent (while the theme is HOPE!) to give a plug for the latest Velvet Ashes resource for women (and men!) of all ages and stages working cross-culturally, or anyone who is working with cross-cultural workers.
If this is you, you need to read this book!
Packed with raw, real, honest experiences from women around the world, who themselves hail from multiple cultures and backgrounds, Yet We Still Hope is a compilation that will make you laugh, gasp, and well up with the realisation that hope is still possible no. matter. what. 
In my chapter, I describe my journey with God when our three-year-old daughter was diagnosed with Stage 4 Lymphoma/Leukemia in 2016. The crazy roller-coaster of emotions and the gruelling physical strain dumped me into a whole new place with God as, like Abraham, I laid my little girl on the altar, not knowing if she would live or die.
And I'm not the only one with a life-changing, life-altering experience that challenged everything I thought I knew about who God is, and how He loves us.
Each of the more than 40 contributors has her own story of being invited to hope in the midst of the most challenging circumstances you can imagine: infertility, loss of a child, death of dreams, physical pain, unexpected chaos, tumultuous experiences, and more. 
This book is worth much more than the $8.49 you'll currently pay on Amazon for the Kindle version!
As you journey through this Advent season, may these stories accompany your heart while you wait and ache for Jesus' coming.
Once you grab your copy, comment below or find me on Instagram @carolynbroughtonmusic and let me know which story spoke to you most deeply!